The Wap Honey 24-Count Display for Women is a great way to keep your feminine hygiene products organized and within reach. It features 24 disposable feminine hygiene products, including pads and tampons, in various absorbencies and sizes. The display is also very discreet, so you can keep it on your bathroom counter without it being an eyesore. The Wap Honey 24 Count Display for Women is perfect for busy women who don't have time to run to the store whenever they need feminine hygiene products. It is also a great option for women who travel frequently, as it is compact and easy to pack.

Female Enhancement Honey

Increased Arousal
Intense Orgasms
Fast Acting & Long Lasting
Better Vaginal Lubrication
Sensations can last up to 72 hours!
Serving Size: 1 Honey Sachet
We will ship your order within 1-2 business days. You should receive your Smoky Box within 3-7 business days after your order is processed, depending on your location. We only ship within the Continental United States.
We offer returns or exchanges within seven days of receiving your order as long as the product is unused. Click here to request a return or exchange.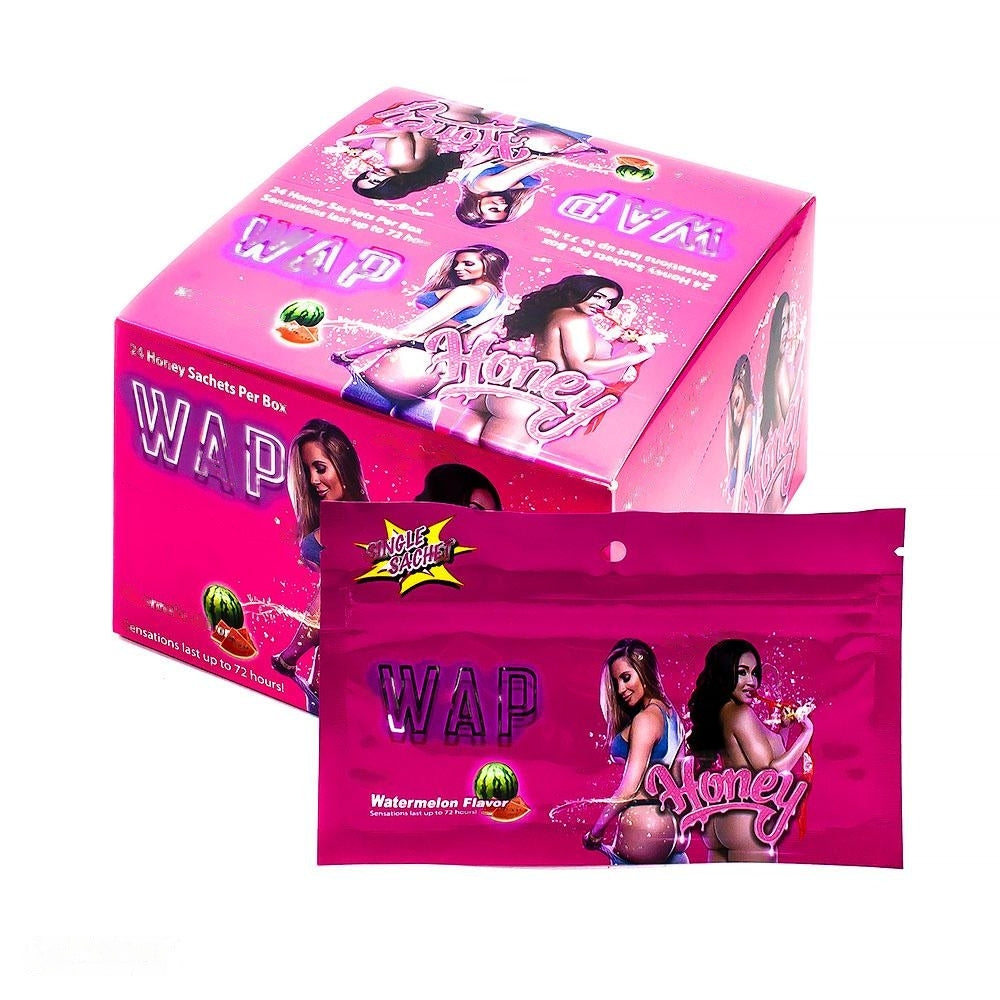 Wap Honey 24 Count Display for Women