The structure of the Yocan Ari Slim Wulf 5CT Battery is equally impressive. It features a powerful 5CT battery that provides a consistent and reliable source of power for your vaping needs. This battery is designed to deliver smooth and satisfying draws, ensuring that every puff is as enjoyable as the last. Whether you're a seasoned vaper or just starting, this battery caters to all experience levels.

     Features:

510-Threaded Connection
Variable Voltage Settings
350mAh Battery Capacity
USB-C Charging Technology
Single Button Design
10-Second Pre-Heat
15-Second Safety Cut Off
Voltage Range:1.8V – 4.2V
Atomizer Compatible: 0.8Ω
We will ship your order within 1-2 business days. You should receive your Smoky Box within 3-7 business days after your order is processed, depending on your location. We only ship within the Continental United States.
We offer returns or exchanges within seven days of receiving your order as long as the product is unused. Click here to request a return or exchange.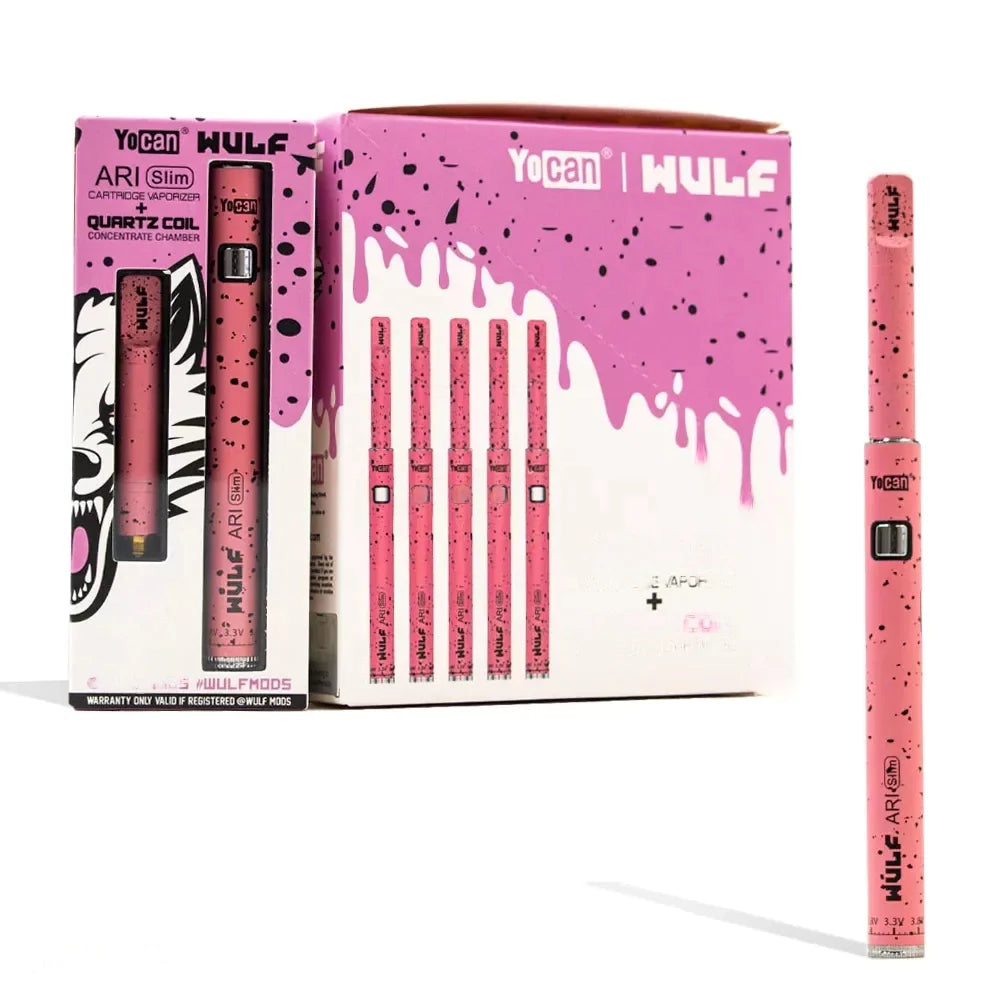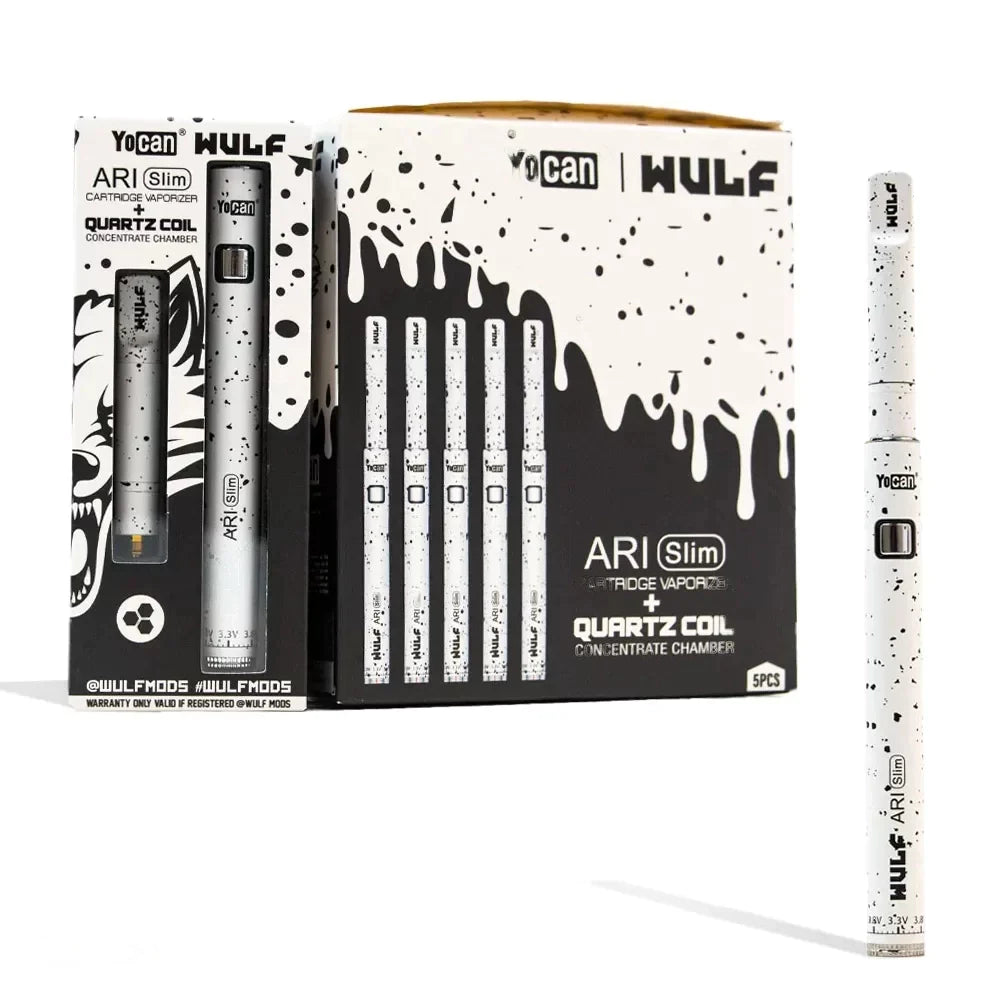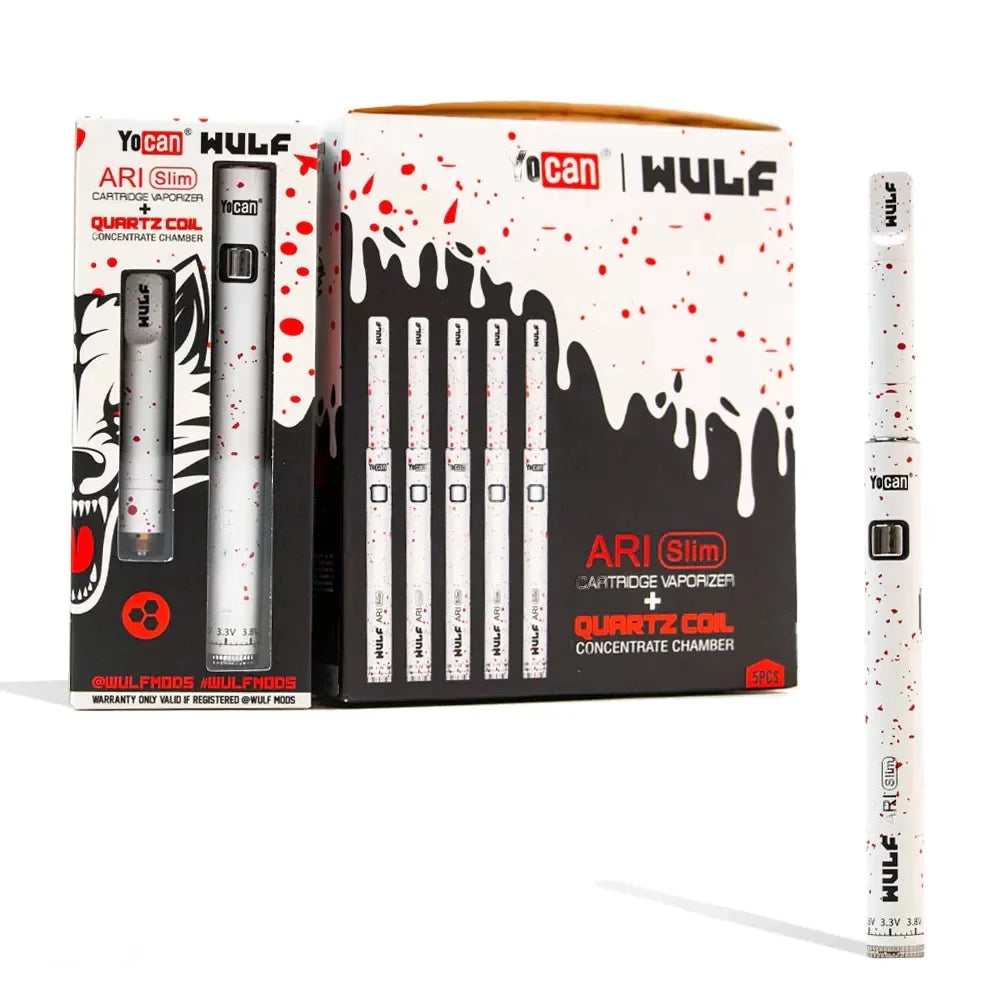 Yocan Ari Slim Wulf 5CT Battery